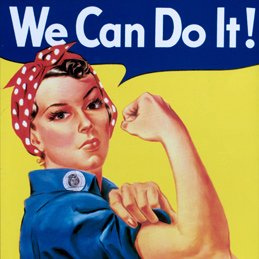 One Successful Mama Profiles
CALLING ALL MOMPRENEURS! Each month, I profile a fabulous woman who, in addition to being a spectacular Mama, has found success by launching her own business.
Know a successful mama who deserves to be profiled? Send me an email at onecommittedmama@gmail.com or message me on Facebook.

Qualifications:
Your business being profiled must your primary form of business (i.e., it cannot be a hobby).
Your business must have a website and social media presence.
You must be willing to provide a professional-looking profile photo to accompany the article.
You must be willing to share and promote the profile on your own social media pages at least 3x.
You can choose to offer a giveaway if you choose, but it is not a requirement.
Check out these profiles for inspiration!
2016
November 2016: Elena Petzold, Mama's Milkbox
October 2016: Mary DiMatteo, Precious+Posh
May 2016: Amber Gunn Thomas, The Patchery
April 2016: Nicky McEnery, Iddle Peeps
March 2016: Heather Tarbuck of Buckets Boutique
February 2016: Karla Lemmon, Little Peanut on the Go
January 2016: Nicole Shultz, Uglie Acres
2015
December 2015: Adri Westlake, Moon Star Adri
November 2015: Morna Pollock, Bramble Box
October 2015: Shan Semprevivo, Sofabean Photography
September 2015: Jen Wirsing, The Green Berry Juice Bar
August 2015: Kelly Wonderlin, Digital Lifestyle Enthusiast
July 2015: Jillian Darlington, MomCo App
June 2015: Carrie Nardini, I Made It! Market
May 2015:  Deena Blumenfelt, Shining Light Prenatal Education
April 2015:  Kate Cole of Captured Moments by Kate C
March 2015: Jennifer Lyker, owner of website design and consulting firm Inksplash Designs
February 2015: Jill Sorrels, Keynote Cafe
January 2015: Heather Holtschlag, Heather Holtschlag Public Relations
2014
November/December 2014: Courtney Kobelenske and Kylie Lash of Cora Lee Cupcakes
October 2014:  Mandie Spudich, M & Em Designs
September 2014: Shannon Koch, Jamberry Nails