October's One Successful Mama Profile: Shan Semprevivo, Sofabean Photography
October 8, 2015|Posted in: One Successful Mama
"It has given me a creative outlet. This allows me to be more focused and patient when the inevitable frustrations of motherhood and everyday life kick in." — Shan Semprevivo, Sofabean Photography

This month, I'm profiling Shan Semprevivo of Sofabean Photography, a small, on-location family and lifestyle photography business that operates in the Greater Pittsburgh area. Shan is married to Matt and is the mother of six children, ages 8 through 15.
"My family is a crazy, tight-knit group of people that just happens to have two should-be adults," Shan says. "We two are just trying to get through life while helping the younger folk figure out stuff on the fly."
INTRODUCING: SHAN SEMPREVIVO, SOFABEAN PHOTOGRAPHY!
How long ago did you start your business? What led you to start it?
I started my business five years ago. I was looking for a chance to financially help the family, so I turned to my lifelong love of photography. I named the business after my Sofia, because she was girl number four and so quiet. We wanted to show her love and make her feel special. Plus, it's an awesome name.
What types of services/products do you offer?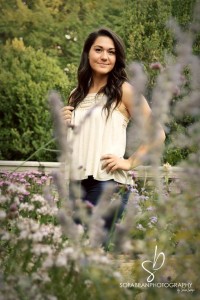 I offer photo shoots — mostly focusing on family, engagement shoots, senior shoots, and children.
Describe your first few months getting started. What were your major challenges?
The first few months were wonderful because I was able to do what I loved to do, but the challenge was learning how to juggle family life and still do what I loved, in terms of photography.
What has surprised you the most about yourself when it comes to running your own business?
What surprised me the most was that I even started my own business. I never would have guessed that I would have. But I'm glad I did. It's been an awesome journey.
How has owning your own business benefitted you as a mother and/or wife?
It has given me a creative outlet. This allows me to be more focused and patient when the inevitable frustrations of motherhood and everyday life kick in. 
What do you enjoy the most about owning your own business?
I enjoy the flexibility I have while earning money. I enjoy being able to do what I love and capturing special moments for my clients that they can keep forever. I also love being invited into people's lives for a few hours. Often times, I keep in touch with clients and they become friends.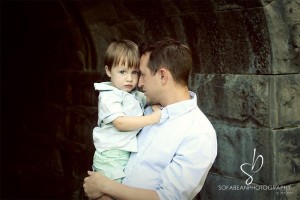 What are your goals for the future?
My goals are to grow Sofabean from part-time into a full time business. I want to open a studio that can offer indoor photoshoots.
What advice do you have for women who may want to take the leap and own their own businesses?
Start small. When learning to juggle life being a wife, mom, and possibly having a job already and then starting your own business, it's best to start small and work your way up so you don't start to hate what you love and truly want to do.
I encourage anyone, man or woman, young or old, married or single — whatever your position in life — to pursue what they love. There are no guarantees that you will be able to make a full-time living doing what you want, or even that you will succeed at all, but you owe it to yourself and those around you to give it a shot.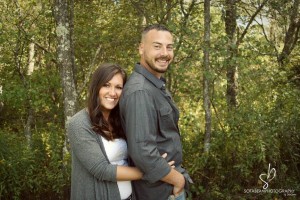 GET FREE PRINTS! As a thank you to my readers, Shannon is offering a FREE 5×7 print with a one-hour shoot or one free 8 x 10 AND one free 5×7 print with a 2-hour shoot when you book a session and mention this blog post. For more information, visit blog.sofabeanphotography.com.
Follow Sofabean on Facebook and Instagram!
Follow One Committed Mama on Facebook, Twitter. Google+ and Instagram! And if you know a Successful Mama who deserves to be profiled, let me know!