One Successful Mama: Baby Dino + $50 Giveaway
January 24, 2017|Posted in: One Successful Mama, Uncategorized
"I love having control over what direction I take the business and looking back at how much it has grown." – Dominique Perri, Baby Dino
This month I'm featuring Dominique Perri, founder of Baby Dino, an online retail store for kids 0-10. Baby Dino stocks the coolest fashion brands from around the world with a focus on function, design and sustainability. Their goal is to provide a premium and personalized shopping experience to make shopping easy and exciting for fashion-forward parents and gift givers.
Dominique and her husband Magnus live in Sydney, Australia with their two beautiful boys: Lucas, who is 3, and Oliver, who is 1. She's giving away a generous $50 store credit to Baby Dino–check out the details below!
How long ago did you start your business? What led you to start it?
We launched Baby Dino in September 2012 as a distraction from the loss of a family member. Even though we didn't have our own kids at the time, we decided to enter the baby and kids fashion industry as it allowed us to leverage our skill sets, contacts and work experience, and also aligned with our personal interests.
What types of services/products do you offer?
We sell a range of Australian and International fashion brands for children aged 0-10 years, including Mini Rodini, Bobo Choses, Huxbaby, Wilson and Frenchy, Vans, Timberlands and more. Mostly clothes and shoes, but we are also starting to offer interiors, toys and even skincare/bath products.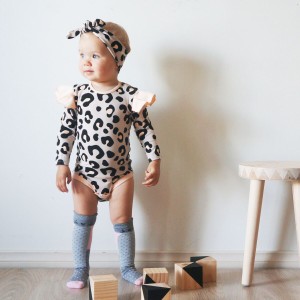 Describe your first few months getting started. What were your major challenges?
Our first few months were spent organizing our launch. Although my husband was technically capable of building our website, we decided it was better for us to outsource this task as his time was better spent on other things. So I was working very closely with our web developer, listing all the products up on the website, writing press releases and sending them out to bloggers and baby magazines and building audiences on our social media pages. My husband spent a lot of time preparing our first warehouse set up (which was in a spare bedroom in our house), which looking back was quite sophisticated for a start-up. I used to laugh about how advanced it was for us, but it's actually been a blessing in disguise as it's allowed us to grow into it without hassle. All our shelving and boxes to hold stock were labelled and barcoded; we were using scanners and a packing bench right from the get-go. Magnus also organized all our contracts such as Australia Post and DHL. We've since moved to a new warehouse/office space, where we hope to be for at least a few more years.
The biggest challenge for us at the start was forecasting as it was difficult to know how much stock to buy. It's very risky buying stock without learnings, and we didn't really have robust data to be able to accurately forecast until we were 2 years in and had experienced all seasons twice.
What has surprised you the most about yourself when it comes to running your own business?
For me, the biggest surprise is how expensive it is to drive traffic to your website. I've also learned over time that unless you have literally millions to pour into advertising when you first launch, there's not much you can do to progress your growth, it really just takes time to build a customer base.
How has owning your own business benefitted your family?
The biggest benefit is the flexibility and work/life balance it provides. We can choose when we work, where we work and who we work with. If our kids are sick or we just want to take a day off to rest, we don't need to get approval from anyone else. Of course, there's give and take- we both work extremely hard and have sacrificed a lot to finally have this balance.
What do you enjoy the most about owning your own business?
For me, it's just the personal fulfilment when you achieve something. I love having control over what direction I take the business and looking back at how much it has grown.
What are your goals for the future?
Oh, I have so many! My personal goal is balance, being able to take more time for myself and my family, to just live in the moment and be present. Now Baby Dino is a little bit more established, I'm finding it easier to let go and let the business run itself more, but there's always room to improve!
What advice do you have for women who may want to take the leap and own their own businesses?
Find a mentor within your industry. Get real advice from someone who's been there, done that, because they will really understand what the challenges are and how to overcome them. Either pay them or offer shares in your business to keep them committed to your business growth, because your goals will change as your business changes.
ENTER TO WIN!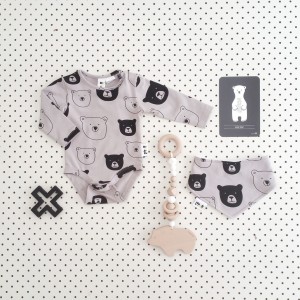 Win a $50 Store Credit to Baby Dino!
Sign up for the Baby Dino newsletter and be entered to win a $50 credit to Baby Dino!
AND everyone who enters will receive a $10 store credit, delivered to your inbox immediately!
Hurry! Contest ends Thursday, Feb. 2, 2017!
Connect with Baby Dino on Facebook, Instagram and Pinterest!
Follow One Committed Mama on Facebook, Twitter, Google+, Instagram and Pinterest!