February's One Successful Mama Profile: Jill Sorrels
February 20, 2015|Posted in: One Successful Mama
"It's not the joy of owning my own business, but rather the joy I find within the community and the fellowship of the musicians, artists and authors who have become like family to me."
 -Jill Sorrels, Owner, Keynote Cafe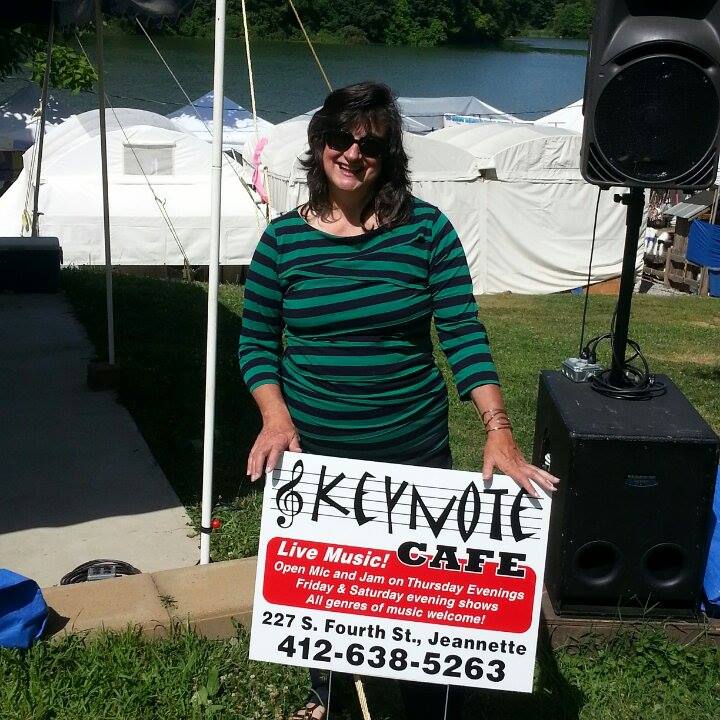 This month, I'm featuring Jill Sorrels, the creative visionary behind the wildly successful and much beloved Keynote Café, a small music performance venue and art gallery located on South Fourth Street in Jeannette, Pa.
I had the joy of meeting Jill nearly 8 years ago when she first opened the doors of the Keynote at its original location on Clay Ave. in Jeannette. She has been a guiding light not only in my life, but also in the lives of countless local musicians, writers, artists of all ages and genres. She is a mama to two adult children who are each pursuing artistic endeavors of their own — her daughter in New York, and her son in California.
The Keynote Café, states Jill, is designed for local creative spirits to utilize and grow their craft, and I'm honored and excited to feature Jeannette's own Jill Sorrels as my February "One Successful Mama" profile.
As a special thank you to my readers, if you tell Jill that you learned of the Keynote Café through my blog, she'll give you $5 off of your admission price for the evening!
How long ago did you start your business? What led you to start it?
The Keynote Cafe was opened in May 2007 based on an idea of giving local acoustic players a forum in which they could perform. We offer a stage to the creative.
Describe your first few months getting started. What were your major challenges?
The Keynote Cafe was an experiment. Would musicians come to play and would people come to listen even though we were not serving food or alcohol? Our major challenge was introducing a new concept and finding acceptance.
What surprised you the most about yourself and your business?
That I would become such a passionate advocate for the arts.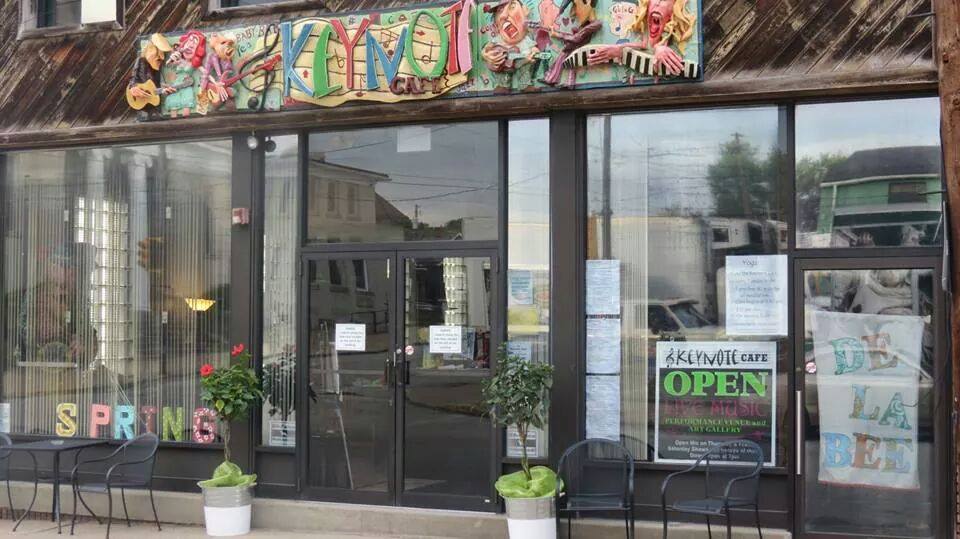 How has owning your own business benefitted you as a mother?
Unfortunately, my children were grown and heading out into their own adventures when I started the Keynote Cafe. Initially, they didn't understand what I was trying to create either. Now, they completely get it and have told me how proud they are of what I've created.
What do you enjoy the most about owning your own business?
For me, it's not the joy of owning my own business but rather the joy I find within the community and fellowship of the musicians, artists and authors who have become like family to me.
What are your goals for the future?
To continue our evolution of being an integral part of keeping the music and art within our area growing, using the technology now available, and being supportive of the creative minds in our area — especially the youngest minds.
What advice do you have for women who may want to take the leap and own their own businesses?
First, think your idea/dream through thoroughly from beginning to end for a proper flow of action.  Check and double-check your numbers.  Be prepared to work really hard and in a creative fashion. And have a backup plan in case things don't work out.
The Keynote Café is located at 227 South Fourth Street in Jeannette. For more information about upcoming shows and events, visit https://keynotecafe.wordpress.com.