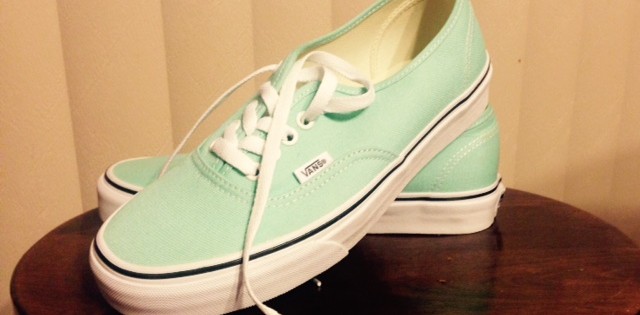 What a Scary Health Diagnosis Taught Me About Living Life
April 9, 2015|Posted in: Healthy Living, Random Observations, Thyroid Cancer, Uncategorized
Most of my life, I've been a go-go-go person. I guess I'm what I'd probably call an almost-Type A. I'm not a full-blown Type-A, but I'm not a fully chillaxed Type- B person, either. I don't dislike order, and while I can be a little…bossy at times, I get bored with routine and don't like having a set schedule. Even when I'm relaxed, my brain is whirling, thinking about those have-to-dos and want-to-dos and should-have-dones.
Nothing, however, can knock you off your game faster than being told you have cancer.
Over the past few months, I've shared the news of my recent thyroid surgery and subsequent thyroid cancer diagnosis and how I've been told I have the "good" cancer because of the excellent prognosis.
As I mentioned in that post, there is no such thing as "good cancer."
But if anything good came out of it, it has helped me realize that I need to live more. Not just exist — but live.
I quit my teaching job three years ago because I wanted to – and still want to — be home with my daughter and focus on my writing. I no longer wear tailored outfits. Instead, I live in yoga pants. When I put jeans on, my daughter asks, "Where are we going, Mama?" Yet, I rarely ever take time for myself. I kissed my "style" budget good-bye around the same time I said sayonara to my full-time job. My hair hasn't been properly highlighted in 3 years. My eyebrows could give Bert a run for his money. I've gained weight and lost some muscle. I hardly ever paint my nails.
My husband and I never buy anything for ourselves, unless it's something really sexy like tires or grass seed or a new furnace filter. We rarely do "date nights," and I can't even remember the last time we went out by ourselves. Our parents don't live close by, and on one-and-sorta-a-half incomes, we can't afford to pay a babysitter very often. Most Saturday nights, we're home watching Batman on METv.
It's been 2 months since I got my diagnosis, and it's been a pretty crazy roller-coaster ride, physically and emotionally. I'm pretty sure I've gone through all those stages of grief they teach you about in Psych 101.
Right now, I'm fluctuating somewhere in between anger and acceptance. I get pissed at my body for betraying me, especially after the emphasis I put on healthy eating and staying active. Yet, I have faith in the fact that I'm a fighter and I pray daily that I am strong enough to handle it.
Despite this internal struggle, over the past few weeks I could feel the Type A side of me struggling to reemerge. Type B was more interested in binge-watching "Empire" and gorging on Thin Mints after we put the tot to bed, but Type A wasn't having it. Type A nudged me to get off my ass and do something, already.
Prior to my surgery, I had been kicking major butt with my writing, and taking on new jobs, making new connections and planning new projects. I had planned to take a week or two off after my surgery and then get back into it.
Then the diagnosis, and my writing brain shut down. Literally shut down. I couldn't write anything. Two weeks went by, then three, then four. I tried to work on assignments and would just stare at the blank screen in front of me, then get frustrated and ask Dr. Google everything I could about thyroid cancer.
So I thought that maybe if I wrote about my diagnosis, it would unlock that part of my brain that has seized up in fear. I was right. It did.
Just like Kris Kringle sings, I put one foot in front of the other and began to reemerge from the fog. I noticed, however, that I was looking at things a little differently. And not just in the mirror at the pathetic state of my hair. This may sound overly profound, but I began to look at life a little differently.
Case in point: a few weeks after my surgery, we decided to take a trip to a local shopping center, where we would shop and eat somewhere other than Chipotle. Like, at a real, sit-down-and-order-from-a-menu restaurant.
Before my diagnosis, I would come up with a million reasons why we shouldn't go out to eat at these types of restaurants, and I would never-ever-ever buy anything that either wasn't on sale or discounted with coupons or one of my handy-dandy shopping apps. Ever. Never ever.
I didn't even realize that this part of my personality had gotten a makeover until I saw the shoes: seafoam-green Vans. Not practical, not sexy. Just hella cool and super fun. The New Me needed these shoes.
"Try them on," the hubster said. "Do something nice for yourself."
I did. They were, as those frisky teens say, "totes adorbs." I fell in love.
I thought they were on sale, but when I went to pay, I learned I had misread the sign. Gulp.
"Uh, I thought these were on sale…?" I asked.
"No, not the new colors. Just the old colors," she said. "Sorry." She seemed really sorry.
My heart sank. I looked at my husband, crestfallen.
"Buy them," he said. "Just buy them."
"But they're–" I gasped, "not on sale!"
"Buy them."
Old Me would have said no wha-ay and put them back down.
New Me intervened and said, "I'm buying these damn shoes, even if means we have to eat hot dogs and ramen noodles for the next week."
Irresponsible? Maybe. But when the universe gives your health the middle finger, you tend to reevaluate everything — and I mean everything — in life. You buy the shoes, and you wear them and you love them without regret.
Now, I'm not saying you take a red-eye to Vegas and gamble away your kid's college fund on the blackjack table. Not at all. But maybe you stop wearing yoga pants everyday and start putting on makeup. You break out the tweezers and de-Bert yourself. You get a haircut. You treat your family to a meal at a real restaurant. You eat the last of the Moose Tracks ice cream straight out of the carton. You take your kid to the movies, or go really crazy and let her use Play-Doh right on top of on the carpet.
And that's just the small stuff. The big stuff becomes even more important. You hug people more often than you ever did before. You read your baby girl one more story when she asks. You try to be a little kinder to your overworked spouse, even though your meds might be making you feel the slightest bit crazy. You make more of an effort to see your friends and stop making excuses about not having time to do anything.
A scary healthy diagnosis has a way of making you see without fail what is truly valuable in this world.
It makes you realize that life really is as fragile as they say.
It makes you realize that while you can always make money, you'll never regain time.
It makes you realize that life is short.
It makes you want to buy the shoes.
Like what you read here? Follow me on Facebook, Twitter and Instagram!
13 Comments