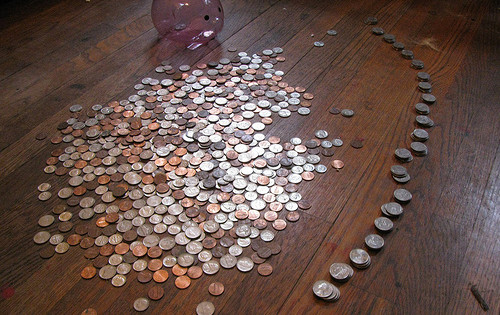 Five Awesome Shopping Apps That Can Save You Money
January 27, 2015|Posted in: Saving Money
I have a short quiz for you:
After a shopping trip would you rather: (A) Pay for your purchases and go on your merry way or (B) earn free money back via gift cards or cold, hard cash?
If you chose A, quit reading this post immediately and go play a round of Trivia Crack.
Just kidding. Keep reading. You never know what you could learn.
If you chose B, then boy oh boy are you in for a treat!
Did you know that there are a myriad of free apps that can save you money simply by using your smartphone? Maybe you have, but have avoided using them because you think they're too complicated, take too much time, or are a scam. Well, I'm here to tell you, dear reader: THEY WORK. And if you're looking to save money and are not taking advantage of them, well, then, you're just silly.
If you're confused as to where to start, I'm sharing a list of my favorite shopping apps.
Disclosure: This post contains referral links. Because these apps award extra points for referrals, I'd REAAALLLY (like, REALLY) appreciate it if you could use my referral codes if you decide to sign up for any of them. I mean, you don't have to, but: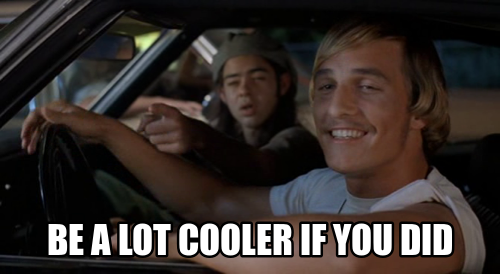 1. Shopkick: This was my first shopping app and remains my absolute favorite. Why? Because you don't have to do anything other than walk through the doors of a store to get points. That's it. No scanning receipts, no buying specific products. Just turn on the app, walk through a participating store, and voila! You collect points that can be redeemed for gift cards. You can also scan products in store to earn ever more points, but I often skip this part because, well, I usually shop with a 5 year old. This app works at Macy's, Old Navy, Best Buy, JCPenney, Wal-Mart, Target, and more! Since installing this app on my phone a few years ago — and even without scanning products in the store —  I've earned over $100 in gift cards to Target. It ain't no joke.
My Shopkick referral code: http://get.shopkick.com/carnation5275
2. Ibotta: This app is a bit more complicated, but can be very rewarding. It pays you in the form of rebates. Before you go shopping, you can check the list for rebates that interest you at specific stores. Then, you unlock the rebates by completing quick tasks like reading a tip or taking a short poll. Once you purchase the items, you scan the receipt and the products and presto! You get cash back. The process is even easier if the app recognizes your store's loyalty card, and they routinely offer bonuses on top of the standard rebates. Once you've earned $10 in rebates, you can cash out.
My Ibotta referral code: https://ibotta.com/r/f6qya
3. Checkout 51: This app works similarly to Ibotta, but isn't restricted to specific stores. It updates with new offers every Thursday morning. You pick the products you like, buy them at any store you like and upload your receipt. Once your account reaches $20, you get paid. Each week, if you spend more than $60 on a single trip, you also can enter to win $500 and, also like Ibotta, they offer periodic bonus rebates on specific products. There currently is no referral program for this app.
4. Receipt Hog: My dear friend and photographer extraordinaire Shannon turned me onto this app. It's extremely easy. You shop. You upload your receipt. Your receipts are turned into "coins" that you can save up to earn Amazon gift cards or cash (through PayPal).  It's a slower rewards process than the other apps (you need 1,000 coins to earn a $5 Amazon gift card, and 4,500 coins to win a $30 card), but since it literally takes only a few seconds to upload the receipt, it's worth it. When you scan, you also have the opportunity to win the amount of your last shopping trip!
My Receipt Hog referral code: Visit http://app.receipthog.com/download and enter the code swapt946
5. Target Cartwheel: If you are a Target shopper, own a smartphone and want to save money, then you MUST use their spectaculary awesome Cartwheel app. It's a coupon app that you can use to save even more on certain products. For instance, the other day, Target loaded a 40-percent-off coupon for shoes onto the app, which you could use on sale and clearance items, too. I scored a few pairs of super-cute shoes for E for next year for $2.88 each! They were already on clearance, so I combined the sale price with the Cartwheel app and my 5-percent discount using my Target debit card to score this amazing deal. They routinely offer 5-, 10- and 20-percent discounts on everything from milk to household stuff to apparel, and you can stack the discounts with other coupons and sales. Pick up your phone and install it now, before your next Target run.  (There's no referral program for Cartwheel.)
So, there you have it, kids: My favorite shopping apps of 2015. Do you use any of these? Know of any you'd like to share? Post a comment and let me know!
photo credit: edenpictures via photopin cc
4 Comments