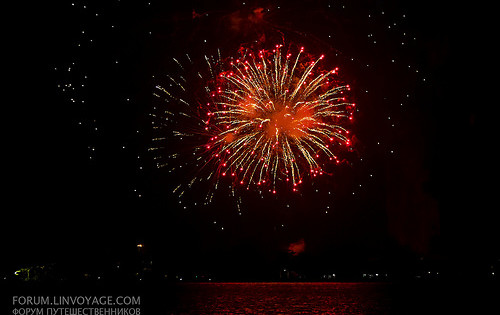 My Top 5 Family New Year's Resolutions
January 3, 2017|Posted in: Parenting, Random Observations
The New Year is upon us.
You know what that means, right?
The resolutions are here! The resolutions are here!
It's the time of year when we valiantly set new goals for the coming year. Whether you pledge to get in shape, save money or knock yet another item off of your bucket list, the New Year is always a time of renewal—or, perhaps, a time to recommit to those pesky self-improvement goals that tend to fall by the wayside as the year progresses.
I will admit, I'm a resolution maker. Every year I say that this will be the year that I finally get in fighting shape or finish writing my book. And every year, it seems, I don't quite meet my goal. Research shows that around 80 percent of people who set New Year's resolutions fail to meet their goals, and I'm typically one of them.
This year, in addition to my personal resolutions, I'd like to branch out a little and make goals that benefit my entire family. Here's what I have in mind:
Volunteer: Now that our daughter is 7, I'd love to volunteer more as a family. There are plenty of organizations that could use extra helping hands, so I hope to find a place where we can give back together. I need to do more research in this area, but it's a definite goal I have for 2017.
Reduce screen time: I'll admit it. In the cold winter months, we become lazy hermits. After all, when it's dark and sub-zero degrees at 5 p.m., who wants to leave the house? While we try to limit our daughter's screen time (as well as our own), on cold, dreary winter nights, it's easy for all of us to plop down in front of the TV or device and zone out for a few hours. This year, as we barrel toward spring, I'd like us to spend less time staring at screens and more time engaging with each other.
Explore our city: We're lucky to live within a stone's throw of Pittsburgh, and there are so many cool things about our community and our city that we have yet to explore as a family. Parks, festivals, museums and more—I'd like to get out more and expose our daughter to more of what this awesome city has to offer.
Get outside more: We're already pretty good at this, especially in the spring and summer. Yet, I would love for us to hit the hiking and biking trails more often, and try our hand at geocaching—which is something I wanted to try with my daughter last year, but never did.
Go green(er): As far as conventional methods go, we're already pretty green. We recycle everything we can, we compost in the spring, summer and fall, and we've eliminated toxic chemicals from most of our personal care and cleaning products. I'd like to eventually eliminate ALL chemical-based products from our household (save for a small stash of last-resort bleach-based products because, you know, stomach flu). Maybe this is the year we finally get there.
Are you a resolution maker? If so, what's on your list for 2017?
Stay connected! Follow One Committed Mama on Facebook, Twitter, Google+, Instagram and Pinterest!
photo credit: forum.linvoyage.com New Year fireworks at Phi Phi island via photopin (license)