Why Pennsylvania Needs Fair Education Funding
June 11, 2015|Posted in: Education, Giving Back
I'm teaming up with the Campaign for Fair Education Funding to speak out for students across Pennsylvania. Although I am receiving some form of compensation, all opinions remain my own. #FairFundingPA
The first time I became profoundly aware of the fact that our state's current school funding system is irrevocably broken, I was in the throes of student teaching. It was 2004. I'd been sitting in a weekly seminar with my fellow student teaching candidates, discussing our achievements, sharing silly anecdotes about our students and looking forward to finally having the chance to really teach. As we went around the room sharing our stories, one after another, we suddenly became aware that one of our classmates was crying.
When our advisor asked her why she was so upset, the young woman said that she was frustrated. Frustrated because she was student teaching at a school just 45 minutes from where we sat, and it was awful. The school, which was located in an underserved area of Pittsburgh, struggled with rampant violence, drug problems and disciplinary issues.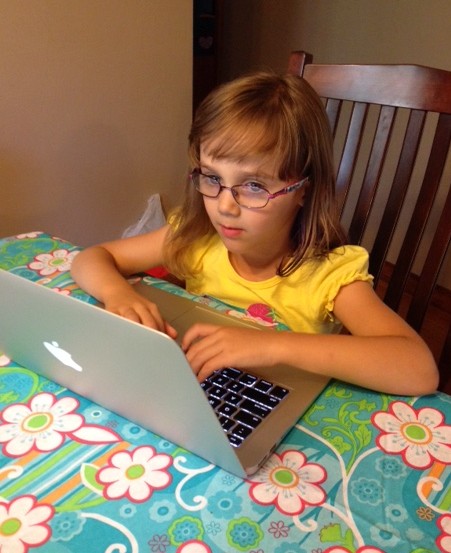 Resources were minimal at best. If the teachers wanted their students to have basic supplies like paper and pencils, they bought them on their own, as the school could not afford to provide everything they needed. The books were old and outdated; technology was nonexistent; and morale, not surprisingly, was low.
I didn't think it would be this hard, I distinctly remember her saying.
I was fortunate to have grown up in a suburban area with a better-than-average school district. I ended up teaching and living in two similar places in Westmoreland County. I've since resigned from full-time teaching and now work from home as a writer. In both school districts, however, basic school supplies were plentiful and available as needed; otherwise, we were allotted a modest annual office-supply budget to purchase other items for our classes. That's not to say that I didn't have to spend my own money – I certainly did – but it was helpful to not have to use my own income to purchase basic necessities like paper and pencils.
When my daughter starts kindergarten this fall, she will have the resources of a great school district as well, even though it boasts one of the lowest expenditures per student in Westmoreland County. Yet, if you drive a half hour outside of our cozy suburb into the city, you'll find dilapidated buildings with high truancy rates, constant teacher turnover and a lack of technology, even though students are expected to graduate with 21st-century skills. Drive an hour in the opposite direction, and you'll find rural school districts making massive spending cuts and eliminating or reducing art, music and physical education programs. While some school districts in our region are undergoing multi-million-dollar renovation projects, other school districts can't even afford to buy their teachers a $5 pack of paper.
Need more proof that this is a problem? Consider these facts:
Pennsylvania is one of only three states in the country without a Basic Education Funding formula to distribute dollars fairly and predictably.
Pennsylvania has the widest funding gap between wealthy and poor school districts of any state in the country.
In addition, since the 2010-11 school year,
93 percent of school districts have reduced staff;
50 percent have furloughed teachers or other staff;
74 percent have cut or reduced at least one academic program; and
57 percent have increased class size.
This is why I'm proud to be supporting the Campaign for Fair Education Funding. This campaign's mission is to ensure that Pennsylvania adopts and maintains an adequate and equitable system of funding education by 2016. Every public school should have the resources necessary to enable every child to meet state academic standards, be prepared for post-secondary success and become productive, knowledgeable and engaged adults.
Citizens of Pennsylvania, this campaign needs your help. Visit the Campaign for Fair Education Funding's website to find out how you can get involved.
*Sign up for the Campaign for Fair Education Funding's e-newsletter to stay up-to-date on the campaign's latest efforts.
*Contact your local legislators and urge them to adopt an equitable system.
*Participate in the Call to Action for Public Education Day on Monday, June 15. Join the Twitter chat with me at 1 p.m.!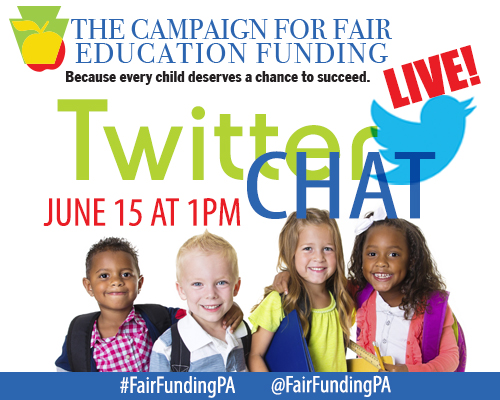 *Attend the Rally for Fair Funding in Harrisburg on Tuesday, June 23. Free transportation is being provided from the Pittsburgh area.
*Speak out on Facebook and Twitter. Find your state representative's Twitter handle and tag them in this Tweet: Please enact a public school funding system that gives every child a fair chance to meet academic standards #FairFundingPA
Education is the most powerful weapon which you can use to change the world, Nelson Mandela once said. Whether or not you have children of your own, I strongly urge you to support students across the state. Doesn't every child deserve a chance to succeed and make Pennsylvania an even better place to live?
Follow the Campaign for Fair Funding on Twitter and Facebook!
Follow One Committed Mama on Facebook, Twitter. Google+ and Instagram!