Why Mom Friends Are Important
April 26, 2015|Posted in: Parenting
When I became a mom five years ago, I was still working full-time as a teacher. I went back to work when my baby girl was just three-and-a-half months old. To say I struggled with this transition is probably the world's greatest understatement. Those first few weeks (okay, months) back to work, I cried every day and night, crushed by an overwhelming need to stay home with my daughter. Long story short, I was a blubbering, unstable mess. Nearly every day.
You know who got it? My mom friends. They never thought I was overreacting. They never said, "Eh, don't worry. It'll be ok."
They told me they got it. They understood. They gave me hugs. They brought me chocolate.
Why are mom friends are important? Because when you become a mom, you're given an all-access pass to the insanity and chaos that accompanies raising a child. And no one understands what you're going through like other moms.
Mom friends understand what it's like to be up all night with a puking child when you have to get up for work the next day.
Mom friends understand the importance of a nap schedule, and why you can't just "put it off" this one time.
Mom friends understand that while our bodies may never be the same, we wouldn't trade our belly pooches or a C-section scars for anything in the world.
Mom friends understand that we're probably going to be late.
Mom friends understand the value of baby wipes and big purses.
Mom friends understand why quiet nights at home with your family are much more rewarding than nights getting drunk at a bar.
To that note, mom friends understand why you'd rather be home, snuggled up to your child, than anywhere else in the world.
And, conversely — mom friends understand that every once in a while, you just need to get the hell out of the house – alone.
Mom friends understand that we're all afraid we're doing it wrong.
Mom friends understand the anxiety, guilt and fear that come with raising a child.
Mom friends understand that there is no love in the world stronger than a mother's love for her child.
Mom friends understand that everything we mothers do, we do for our kids.
Why are mom friends important? Because as beautiful and as rewarding as it is, motherhood also can be an isolating, anxiety-producing experience.
It can be hard to find mom friends, though, especially if you leave a full-time job to become a stay-at-home or work-from-home mom like I did. If you need help finding your "mama tribe," try the MomCo app. MomCo can help you find mom friends in your area who understand exactly what you're going through. You can use MomCo to find other moms with kids the same age as yours and even use it to plan playdates and schedule events. There's even a forum where you can chat with other moms, ask for advice or share your experiences.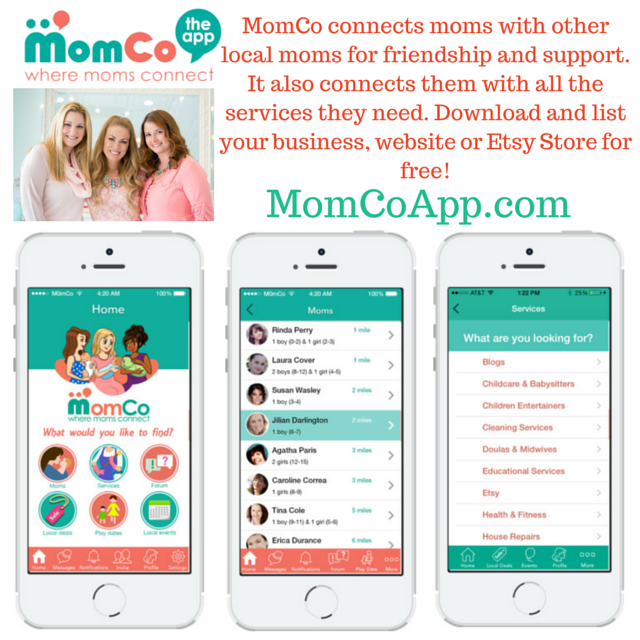 So, if we plan a playdate and you show up disheveled and 25 minutes late because your kid decided that the shirt she's worn 30 times is suddenly too "itchy" or because halfway down the road she decides she has to go potty, it's ok.
I get it. I understand.
Follow One Committed Mama on Facebook, Twitter and Instagram!
Download the FREE MomCo App for iPhone or Android!
Photo © Antonio Guillem | Dreamstime.com
10 Comments