Product Review: New Barn Organic Unsweetened Almondmilk
November 22, 2017|Posted in: Healthy Living, Moms Meet, Product Review
Disclaimer: I received this product for free from Moms Meet to use and post my honest opinions. Compensation for this post was provided and this page may contain affiliate links.
As part of my constant struggle to eat more healthfully, I've been (mostly) dairy-free for the past few years. I've learned that dairy upsets my stomach and causes me more grief than it's worth…and this is sad, considering that ice cream and chocolate milk are (were) two of my favorite treats!
Since I still enjoy making smoothies and baked goods, I've experimented with different types of milk. I've found the taste of coconut milk to be "okay," and try to avoid soy-based products, so I stay away from soy milks. Almond milk has been my non-dairy milk of choice—but finding one that isn't filled with junky fillers or added flavors can be a problem. Therefore, when Moms Meet provided me with the opportunity to sample New Barn Organic Almondmilk, I said YES!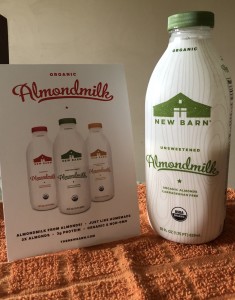 New Barn is made with clean, simple ingredients and THREE TIMES the almonds of other brands. It's good for you, too: it has three grams of protein, 115 mg of potassium and 2 grams of fiber per serving. Its home-style recipe is Kosher, vegan and free from gluten, GMOs and carrageenan (a staple in most store-brand almond milks…ick). The Organic Unsweetened Almondmilk, which is Whole30 approved, is made with just water, organic almonds, organic acacia gum and sea salt. That's it.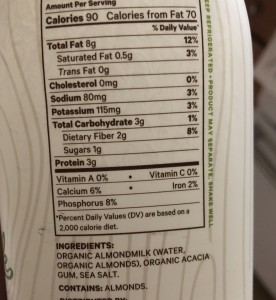 New Barn Almondmilk is as pure as you'll get to homemade in both taste and texture. My husband sampled it and said it tasted like he was drinking "a glass full of almonds"—the perfect description, in my opinion!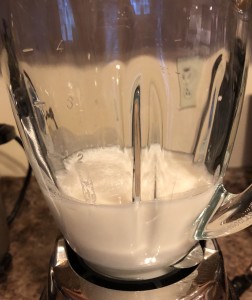 It's easily mixed into smoothies and into bake goods. I used it for my morning plant-based protein shake and also mixed it into homemade waffles. Both were delicious! I'm looking forward to trying it to make homemade hot chocolate this winter!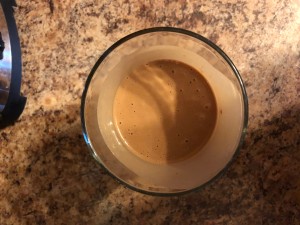 New Barn Organic Unsweetened Almondmilk is available in thousands of natural, specialty and conventional stores nationwide, including Whole Foods Market, Sprouts, Earth Fare, Fresh Thyme, Lucky's Farmers Market, Central Market, Natural Grocer's Vitamin Cottage, Meijer, Shoprite, Shaw's and hundreds of local independent grocers. Here in Pittsburgh, I picked mine up at the East End Food Coop. To find a store near you, visit http://www.thenewbarn.com/store-locator/
You can connect with New Barn on Instagram and Facebook!
Follow One Committed Mama on Facebook, Twitter, Google+, Instagram and Pinterest!