Product Review: Flavor Your Life With European Olive Oil
June 29, 2017|Posted in: Product Review
Disclaimer: I received this product for free from Moms Meet to use and post my honest opinions. Compensation for this post was provided and this page may contain affiliate links.
If your kitchen is anything like ours, extra virgin olive oil is a pantry staple. We use it to cook with, as a salad dressing and, of course, as dipping oil for warm, crusty Italian bread.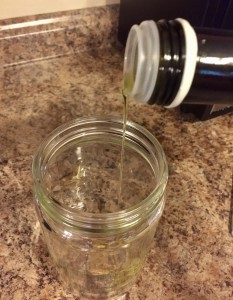 Not all olive oils are created equally, of course. Some olive oils aren't pure olive oils at all; in fact, recent reports have found that many brands of olive oils are fraudulently marketed and aren't even pure olive oil at all. Instead, they're cut with vegetable and other low-quality oils. Ick.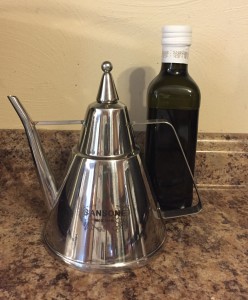 As such, I'm always on the lookout for high-quality, affordable EVOO, and was thankful to Moms Meet for giving me the chance to sample European EVOO as part of the Flavor Your Life Campaign, which is supported by the European Union, Unaprol and the Italian Ministry of Agriculture. The program's goal is to educated U.S. consumers so they can make informed decisions when buying EVOO.
Olive oil comes from the fruit of the plant Olea europaea, or European olive. EVOO is almost free of acidity (below 0.8%) and is made by pressing the fruit without heat or chemicals. This makes it the purest olive oil available.
What makes European EVOO different? Simply put, the olive trees. Spanish oil is golden yellow with a fruity, nutty flavor; Italian olive oil is usually dark green and has an herbal aroma and grassy flavor; Greek oil is usually green and packs a strong flavor and aroma; and French oil is typically pale in color with a mild flavor.
Zucchi Extra Virgin Olive Oil came in my kit, along with a gorgeous stainless steel dispenser and a host of recipes. Zucchi is a 200-year-old company that's been owned and managed by seven generations of the Zucchi family. The company sources from the top olive oils and blends their oils in an artisanal manner.
I first tested the EVOO "straight" and appreciated its clean, herbal taste. I then mixed up a batch of the "Homemade Italian Dressing" from the recipe that came with my kit. YUM. Fresh and garlicky, it would make a fabulous marinade for chicken or fish.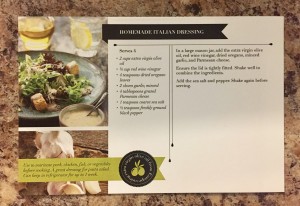 I also regularly cook with olive oil. It has a high smoke point (400 degrees F), so it can be used to sauté, bake or even fry. Once opened, it should be stored somewhere dark and cool and be used within six months. Unopened, you can safely store a bottle of EVOO for 18 months…although it never lasts that long in our house!
For more information about the Flavor Your Life campaign, you can check out their website, or follow them on Facebook and Twitter.
Follow One Committed Mama on Facebook, Twitter, Google+, Instagram and Pinterest!