Product Review: Back to Nature Chocolate Chunk Cookies
December 14, 2017|Posted in: Moms Meet, Product Review
Disclaimer: I received this product for free from Moms Meet (momsmeet.com) to use and post my honest opinions.
Compensation for this post was provided and this page may contain affiliate links.
Sing it with me: "C is for Cookie…that's good enough for me…"
I have a secret to confess: Chocolate chip cookies are my downfall.
(Actually, chocolate itself is my downfall…but that's neither here nor there.)
When I have time, I love to bake. I enjoy baking because YUM, and also because I can control the ingredients, including the added sugars and oils.
When I don't have time to bake, I still like to have some yummy treats on hand because, well, I'm human and enjoy sweets (who doesn't?). So when Moms Meet gave my family the opportunity to try Back to Nature's Chocolate Chunk Cookies, I didn't hesitate.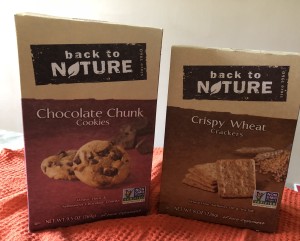 I'm familiar with Back to Nature products, but I'd never tried their cookies before. I've had their crackers and granola, and have found those delicious, so I was eager to try the cookies.
Back to Nature Chocolate Chunk Cookies are made with wheat four and semisweet chocolate chunks. All of their cookies are Non-GMO or Organic-Certified and contain no hydrogenated oils or high fructose corn syrup. In fact, in 2015, Back to Nature replaced 42 of its ingredients to receive Non-GMO verification! How's that for commitment to goodness?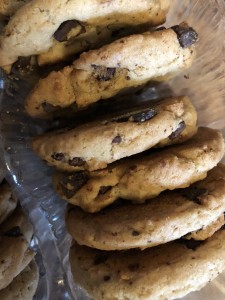 In my kit, I received a free box of cookies to try. The cookies were a good size, and very crisp. I typically enjoy softer chocolate chip cookies, and even though these ones were quite crunchy, they were still very tasty. They contain a good number of chocolate chunks in each cookie, and are delicious with a glass of milk (well, in my case, almond milk). The serving size of two cookies contains about 130 calories, 50 grams of fat and 9 grams of sugar. My kiddo loved them, and being that the entire package was gone in less than a few days, I'd say they were a hit.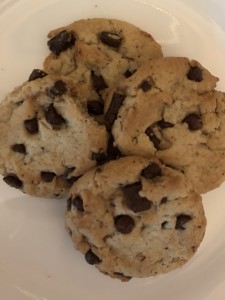 Like all of Back to Nature's products, I appreciate the fact that I can read the ingredient list without needing a master's degree in chemistry. The cookies are made with simple ingredients, including dried cane syrup, brown rice syrup, and sea salt. They do contain soy lecithin, so if you're avoiding soy in your diet, these might not be the best treat for you.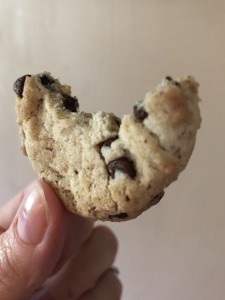 As someone who's passionate about the environment, I also appreciate that Back to Nature's packaging is made with 100% recycled paperboard. They print their packaging with vegetable inks from renewable sources like soy, flax and tree nuts, and are also proud supporters of The Nature Conservancy. The cookies are enclosed in foil on a plastic tray, all of which is easily recyclable.
Back to Nature Chocolate Chunk Cookies are a treat I will definitely purchase again! Want to try them for yourself? They're available at almost all major retailers. Locally, I purchased them at Giant Eagle. One package retails for about $3.49.
You can connect with Back to Nature on Facebook, Twitter and Instagram.
Follow One Committed Mama on Facebook, Twitter, Google+, Instagram and Pinterest!