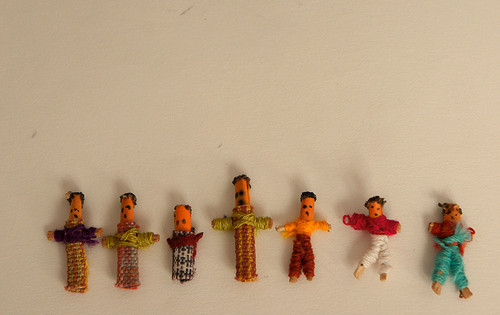 I Choose Joy This Holiday Season
December 10, 2015|Posted in: Random Observations
Dear Readers:
I've been feeling defeated lately. Mentally exhausted. Worn out.
Maybe you have, too.
The world is weighing on me, readers, with a capital W. Maybe it's weighing on you, too.
I'm frustrated and saddened by the state of affairs in this country. And then — and then — the news about San Bernardino and Hitler's Trump's announcement about Muslims pretty much pushed me to the brink.
For starters, I'm sad that my daughter is growing up in a world where selfishness and egotism reigns supreme. Where social media commentary routinely gives bigots and racists an anonymous, freewheeling platform for their bigotry and racism. If I hear the phrase, "I'm not a racist, but…" directly spoken to me one more time, my head may pop off my body.
I'm sad that my newly minted 6-year-old is growing up in a world where too many teenagers feel that their self-worth is tied to how many "likes" their Instagram posts get. Where preteens and teens feel pressure to take selfies and look "sexy" to feel popular or good about themselves. Where 11-year-olds are encouraged to wear mascara and pushup bras and shorts that say "Juicy" on the ass. I'm tired of it. T-I-R-E-D.
I'm scared for my daughter to grow up in a world where words like "sexting" and "GNOC" will be part of her vernacular.
I'm tired of seeing families and friends eating in restaurants "together" while they're individually glued to their mobile devices. I'm sad that some kids can't even spend an hour together with their parents without their smartphones in their hands. That teens can't be in the same room together without checking their Twitter feeds 478 times a minute.
I'm sad that we've become a society that documents everything it does. If it's not on Facebook or Instagram or Twitter, does it really exist?
I'm tired of guns and of gun violence and of children and innocent people getting shot and of nothing ever changing because GOD FORBID we take on gun manufacturers or the NRA.
To that note, I'm tired of fearing for my life each and every time I enter a public place. And I'm tired of worrying about monsters entering my daughter's school.
I'm tired of corporate greed usurping the health and welfare of the citizens of this country, and I'm tired of corporations having a say in how politicians vote.
I'm tired of 3-minute pharmaceutical ads that use cartoons to explain away the 728 deathly side effects that could occur if you take a pill that is supposed to treat a single ailment.
I'm tired of GMOs and Monsanto and of daily claims that every food we eat is going to kill us in one way or another.
On the flip side, I'm sad that the majority of people don't seem to give a shit that the foods that we're eating are going to kill us in one way or another.
I'm tired of the U.S. being the only industrialized nation in this world without comprehensive paid maternity or paternity leave.
I'm tired of women making just $.78 for every dollar a man makes.
I'm tired of sanctimonious mothers telling us we're doing it wrong and they're doing it right. All the time.
I'm tired of the phrase "Pinterest-worthy."
I'm tired of Kimye.
I'm tired of crappy, disposable pop music and of poor role models.
I'm tired of hearing about bad things happening to good people.
My husband routinely tells me the only thing we can control is what happens "right here," in our house. I agree. He's a smart man.
Yet, it's hard to not worry when we're constantly bombarded with terrible news, is it not?
So, I'm taking a break from the bad.  For this holiday season, I am going to try, instead, to focus on the good. Instead of focusing on what's wrong in this world, I will focus on what's right.
I'll focus on hugging my little girl and savoring the smell of her newly shampooed head after her bath.
I'll focus on baking cookies while listening to Ella Fitzgerald croon Christmas carols.
I'm choosing to turn off the news. To not be drawn into arguments that I'll never win.
I'm choosing to pray for those affected by this world's insanity.
I'm choosing to love and to laugh.
I hope you can, too.
xoxo,
Jen
photo credit: Tell me your worry via photopin (license)
2 Comments