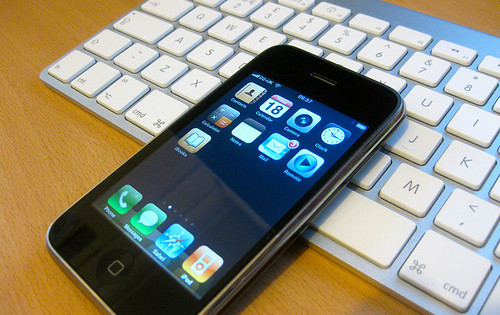 How Technology is Making Being a Mom Easier
May 29, 2015|Posted in: Tech
As a self-described gadget-and-gizmo geek, my love affair with technology probably began with my super-cool Commodore 64 in the '80s, when I learned how to use a simple "Go To" command that made my name repeat in an infinite loop across the screen (please tell me I'm not alone here).
Fast forward a few decades and, despite all of its faults, one thing is certain: technology has certainly benefitted me as a mom. It's allowed me to work from home to spend more time from my daughter. It helps me stay connected with friends and even meet new ones. Technology also helps me stay organized and save money.
Here are a few ways technology has made my life a little easier. You might find that some of these ideas can help you, too. All opinions are my own.
Technology can help moms save money and contribute financially. Between my work-from-home job as a freelance writer and shopping apps like Shopkick and Ibotta, technology has given me the means to not only quit my full-time job, but also to contribute significantly to our family's finances. While I also work for traditional print publications, I've found steady work as a freelancer through job sites like oDesk (which was just renamed Upwork) and FlexJobs, which features thousands of telecommuting, full-time, part-time and flexible-schedule jobs in every industry category you could possibly imagine. (P.S. If you're interested in signing up for FlexJobs, please send me a message – I can give you a referral link for 30% off!)
AND I also can't say enough about the use of shopping apps. If you have a smartphone and like to save money, then you NEED to be using shopping apps. I posted a blog a few months ago about some of my free favorite apps, which include the aforementioned Shopkick and Ibotta as well as ReceiptHog, SavingStar and Target's Cartwheel. I typically save a few hundred dollars a year using these apps!
If you're not interested in finding full-time or part-time work, you can still contribute to the family piggy bank by working with online survey companies or by becoming a mystery shopper. I've done both. No, these gigs won't make you rich, but they can give you a little extra spending money. Just be sure to stick with a trustworthy company, as scammers do exist. This list from The Penny Hoarder can help you find a reputable mystery shopping company. If you want to try taking surveys, this list from Money Saving Mom can be a great place to start.
Technology helps moms connect with other moms. Motherhood can be an isolating experience, even if you're working outside the home. Technology helps me stay connected to my mom friends, and has allowed me to meet many new ones! One of my favorite apps is MomCo, which has been described as "Tinder for Moms." MomCo helps you connect with other moms in your area. You can use it to plan playdates, schedule events and even promote your business. There's also a forum where you can chat with other moms or ask for advice – and it's all free! You can download MomCo for iPhone or Android here.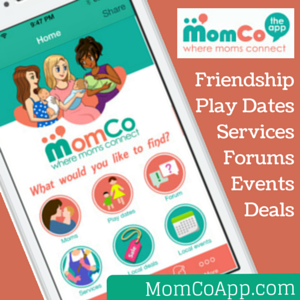 Moms can also use technology to connect to other moms through Facebook "mommy groups" or even through Twitter parties. I participated in my first Twitter party a month or two ago, and even though it felt overwhelming at first, I quickly caught on to the fun, fast-paced excitement of it all!
Technology helps moms stay organized. I admit that I'm not the most organized person in the world. And for work projects, I still use a good ol'-fashioned paper calendar, because it's just what works for me. For home life, however, nothing is more efficient than the free Cozi Family Organizer. Cozi bills itself as a "surprisingly simple family organizer" – and this isn't just marketing hype. I consider it a phone calendar on steroids. It features a color-coded calendar that you can view by family or by individual. You can use it to set reminders and agendas, plan and share shopping and to-do lists and recipes. AND you can access your account not just from your phone, but from any device or computer. While plenty of other free organizing apps exists that might work for your family, this one works the best for me.
Technology can help moms (and their families) stay healthy. Trying to get fit? The free My Fitness Pal can help you keep track of the calories and nutritional content of what you're eating. Although inputting all of the foods you're eating can be a little bit daunting at first, the app will learn to recognize your frequent foods and, therefore, becomes easier to use over time. (It's also quite eye opening to learn the calorie content of some of your favorite foods.) Feeling under the weather? Apps like iTriage, which was created by two ER docs, can help you research symptoms and find the nearest doctor of hospital for treatment if need be. And if you're worried that too many Dora the Explorer episodes are robbing you of your brain power, check out Luminosity. This free app and website is one of my favorites. It was developed by a team of neuroscientists that translates scientific cognitive research tasks into fun, brain-stimulating games. Yes, you read that right.
Technology can give moms a break. No, I don't think that kids should have unlimited access to technology, a point I've made before on this blog. As Benjamin Parker said, "With great power comes great responsibility." Buuuuut, let's face it: letting kids play on the iPad for 20 or 30 minutes can give moms a much-needed respite from the minute-to-minute chaos that can accompany child-rearing. The key is to use the device to encourage learning through play. Check out this list of educational apps from Parenting, which features a few of my kiddo's favorite learning apps, including Monkey Preschool Lunchbox.
photo credit: iPhone and Mac Keyboard via photopin (license)
How is technology helping to improve your life? Share your tips and advice for your fellow moms below!
Follow One Committed Mama on Facebook, Twitter. Google+ and Instagram!

2 Comments