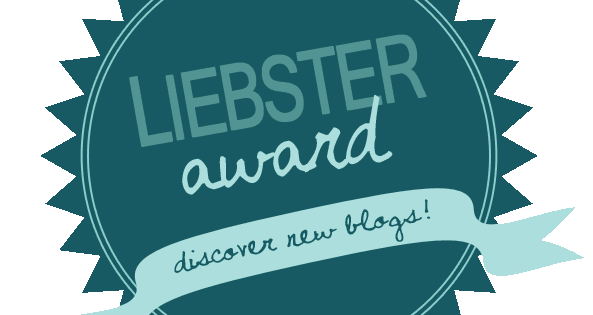 Announcing OCM's Liebster Award Nomination!
January 3, 2015|Posted in: Uncategorized
Before the holidays, I was excited to learn I had been nominated for the Liebster Award from Mariet at Practicing Normal!
Then, Mother Nature decided that it would be MUCH more fun for us to celebrate Happy Flu Year instead of Happy New Year. (Get it? Ha! I'm here all week, folks!)
Five industrial-sized boxes of Kleenexes later, I am finally feeling human again — and now have a chance to give Mariet a huge THANKS for the love!
What is the Liebster Award,  you ask? Well, it's a way for newer bloggers to find new community members and connect with other bloggers. Once you've been nominated, the rules are to:
Acknowledge the blogger who nominated you (Yay, Practicing Normal!)
Answer 11 questions the nominating blogger has created for you
List 11 random facts about yourself
Acknowledge some of your favorite smaller blogs
Post 11 questions for your nominees to answer
So with another HUGE shout-out to Mariet, and with mad props to the bloggers listed below, here we go!
Take some time to get to know these bloggers — you'll be glad you did!
Champagne to Crayons
Momma on a Mission
One Ruud Mom
The Wise Wife
More than Mommies
A Splendid Messy Life
Happily Hughes
Sweet Lemons
Brought to You By Mom
Mom is the Only Girl
My Monkeys & Me
Happily Ever After
Questions asked by Practicing Normal:
1. If you were writing a book about your life, where would you begin the story?
Since I've experienced so many changes in the past several years, I'd probably start it where I am now and then write the rest in reverse chronological order.
2. What made you decide to start a blog?
I've been a writer for quite a long time, and most of the writing I do is of the feature variety for magazines and online publications. I always have "stories" swimming around in my head, and thought it might be fun to share them. I also thought it would give me an outlet to be more creative and to veer from the everyday routine of writing formal pieces. I never realized it would open up this entirely new and crazily supportive bloggy world!
3. Coffee or tea and why?
Tea, for sure. Aside from the health benefits that come with drinking tea, I just love how I can indulge in different teas according to my mood. Some can wake me up, while others can calm me down.
4. How has technology changed your world?
Simply put, it has been life-changing. It's allowed me to work from home, which allowed me to quit my full-time teaching position to stay home with my daughter, which I had been desperate to do since the day I returned to work after she was born. Without technology, I never would have been able to succeed.
5. What is the strangest present you have ever received?
I received some funny gag gifts for my bridal shower 10 years ago, but I'm not going to mention them here. Use your imagination (wink, wink, nudge, nudge).
 6. Share your favourite quote.
Egads, I have many favorite quotes. Surprisingly, one of my favorites is an anonymous one. It states, "If you're the smartest person in the room, you're in the wrong room." This appeals to my never-ending quest for knowledge and the sense that we can always, always be learning and growing.
 7. Do your family and friends follow your blog?
Gosh, I hope so. Ha! They tell me they do. I hope they're not saying that just to make me feel better.
 8. What goal do you have for your blog for 2015?
To increase readership, to post twice a week, and to connect with other bloggers for encouragement and support.
9. What is your special talent?
I sing and play guitar. My hubby and I have an acoustic duo and travel to local establishments to perform — yes, for real live people.
 10. Do you have siblings and how many?
I have one older brother.
11. What would be the first thing you would definitely put on your bucket list?
I want to take an extended family vacation to Europe — particularly Italy.
Eleven Random Facts About Myself
I'd be happy if I could spend my life in shorts and flip-flops. I need to move to a warmer, sunnier climate.
I have an avid dislike of cheese in most forms.
I am a music fanatic and love going to live concerts.
I spend way too much time and energy analyzing societal ills.
Despite my love of playing music in public, I still get stage fright each and every time I do so.
I keep saying I'm going to write a novel, but haven't finished one yet.
I am a most efficient procrastinator.
I love to cook and bake, but strongly dislike having to clean up afterward.
I am a voracious reader.
I don't like to iron. At all.
I think having a mess-free house is overrated. My life is not a Pottery Barn catalog, and I'm ok with that.
Eleven Questions for My Nominees:
When did you start your blog, and why?
What has surprised you the most about blogging?
What person, living or dead, would you love to have dinner with?
If you could choose any vacation spot in the world, where would it be?
Who is your favorite author, and why?
What was your favorite toy as a child?
If you could have a superpower, what would it be?
If/when you have an hour to yourself, how do you spend it?
If you could learn a new skill, what would it be?
Which actor would play you in a movie about your life?
What would your theme song be?